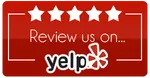 Our established and reputable chiropractor can carefully assess your needs and use different techniques and equipment to diagnose your condition and then offer treatment. Our location's services include chiropractic adjustments, corrective exercises, cold laser therapy, lifestyle advice, and more. To learn more about our treatments, don't hesitate to speak to one of our helpful and friendly team members.

What to Expect from the Chiropractor
You can expect the chiropractor to perform a limited physical exam of the affected area and take your medical history. These steps help us to determine the cause of your pain. If there are any other underlying issues, we can detect them to help offer the best course of.
We will review the recommended course of treatment and explain what we plan to do over the coming months to relieve you and start the recovery process. We may perform an adjustment that day, depending on the situation. After some time, we may reevaluate your case and may change the treatment plan based on our findings to better help you get the best results you can get.
Get Chiropractic Care and Chiropractic Adjustments from a Chiropractor for Pain Relief
If you think chiropractic treatment may offer you solutions for pain relief and improvement in your mobility and functionality, you should contact Hull Chiropractic today to schedule chiropractic adjustments and chiropractic care. If you live in Avon, IN, Brownsburg, IN, Martinsville, IN, Speedway, IN, or Indianapolis, IN, reach out to us today to schedule a consultation and appointment to begin your journey to a more pain-free life that allows you to do the things you enjoy. Call us at (317) 243-2392 for chiropractic treatment from a "chiropractor near me."